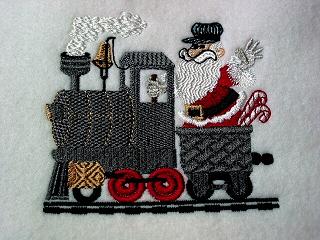 North Pole Express
Design Size: 97.8mm x 94.4mm (3.85" x 3.72")
Stitch Count: 21,303

Sew Format Design Size:97.8mm x 88.5mm
Stitch Count:21,003
Scroll down for SALE price for both designs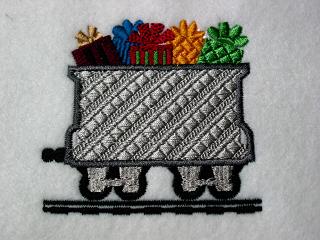 Carriage
Design Size: 85.70mm x 77.80mm (3.37" x 3.06") Stitch Count: 18,532 The Carriage does have a tail hitch (not shown in photo) so it does attach to the Birthday Train as well.






Northpole Express AND Carriage


Two designs
Regular Price $7.00, NOW $5.00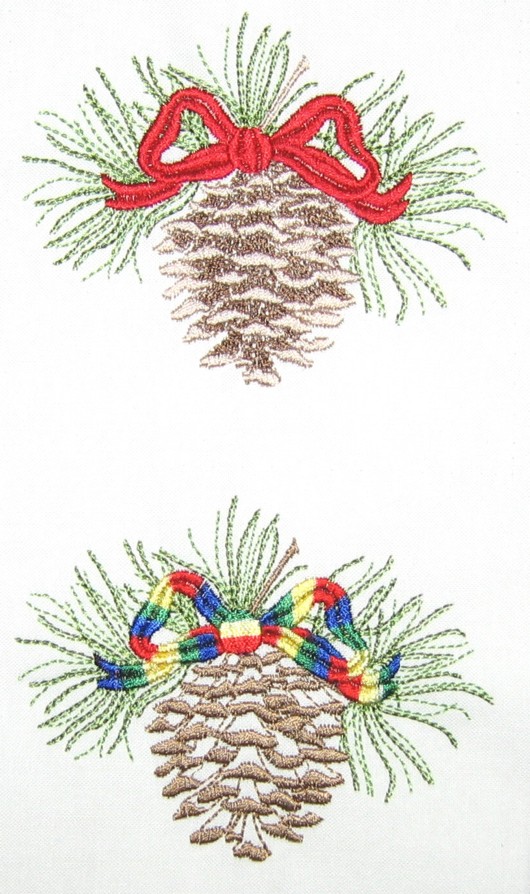 Pine Cone
Design Size: 99mm x 76.4mm (3.89" x 3")
9274 Stitches
Redwork cone same size
7196 stitches
Bow 62.9mm x 27.6mm (2.47" x 1.08")
2053 Stitches
Regular price $4.00 NOW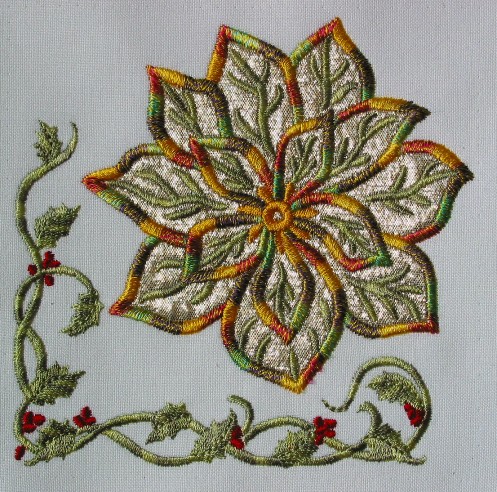 Holly Corner and Applique Poinsettia
And can be Applique if desired. I used a gold metallic fabric
I have used Coats&Clark #785 variagated twist 35 wt rayon for the petals and Marathon variagated #5514 for the holly corner.

Design Size: 109.8mm x 108.1mm (4.32" x 4.26")
Stitches: 12,865
This design is supplied in three files. Together, and separately.
If you don't want both, then order the individual below.

Sew Format is two separate files slightly altered to fit frame. See dimensions in separate files below.
Regular $5.00 NOW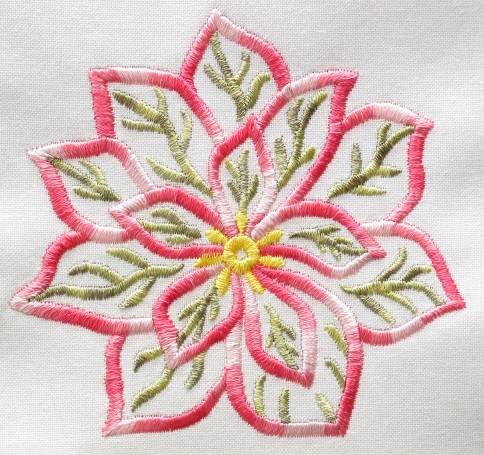 Applique Poinsettia
Design Size: 94mm x 90.4mm (3.70" x 3.56")
Stitches: 8033
Sew Format: 92.3mm x 88mm
Stitches: 8028

I have used all Variagated threads.
Pink- Isafil #9404
Green- Marathon variagated #5514
Green- Marathon #5514
( **this design is the same as the applique Poinsettia and Holly Corner, just alone.)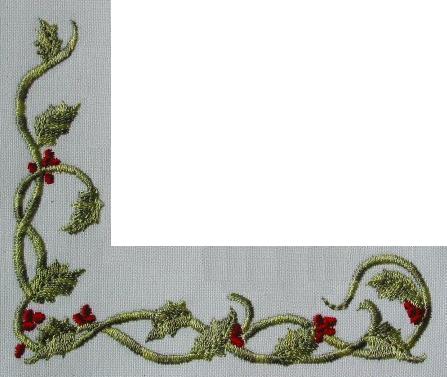 Holly Corner
Design Size: 99.9mm x 82.9mm (3.93" x 3.26") Stitches 4834 Sew Format: 103.6mm x 83mm Stitches 4834 I used green variagated thread-Marathon #5514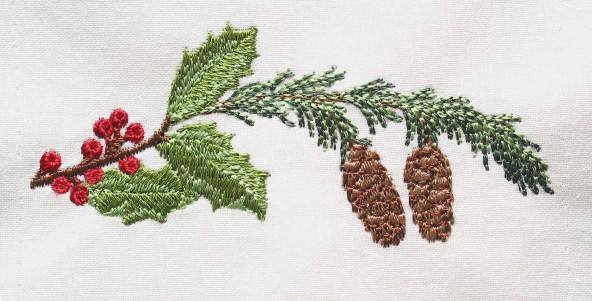 Hemlock and Holly
Design Size: 99.6mm x 44.2mm (3.92" x 1.74") 6,583 stitches (This design is included in the Circle of Winter Set)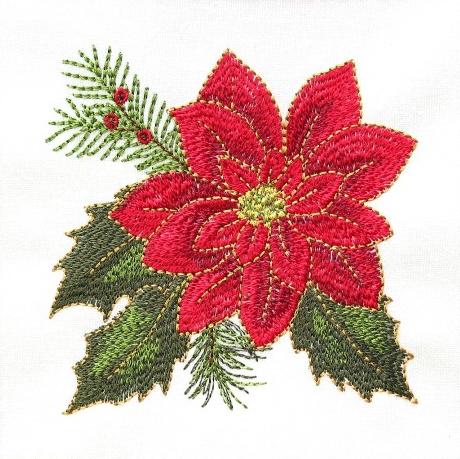 Poinsettia Corner
Design Size: 83mm x 83mm (3.27" x 3.27") 16,548 Stitches (This design is included in the Circle of Winter Set)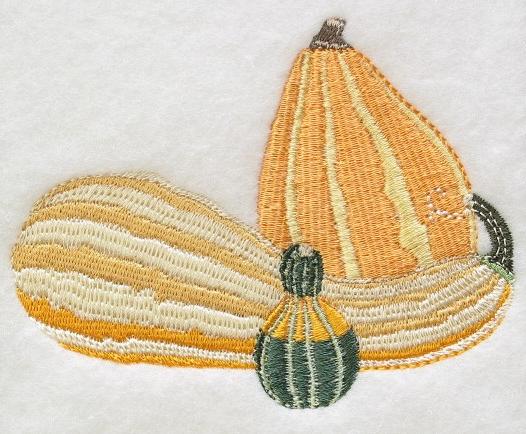 Gourds
Design Size: 97mm x 74.8mm (3.81" x 2.94")
13,409 Stitches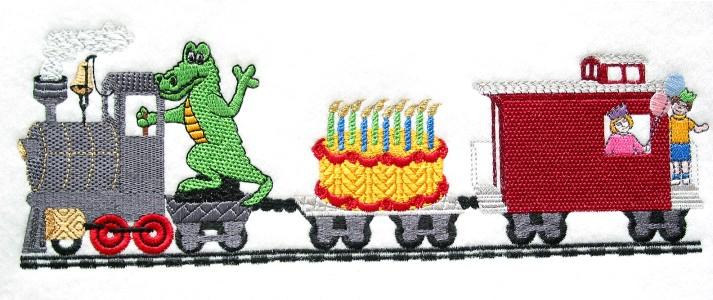 Alligator Birthday Train
The photo is three separate designs lined up in a row. The sizes of each are listed below the single designs. (see below) The car full of presents for the Christmas train below, also fits the Birthday Train.






The Complete Birthday Train Set


Alligator Engine, Caboose and ALL the cakes (1 candle-10 candles)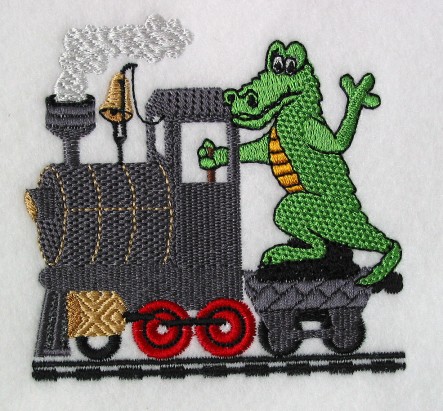 Alligator Engine
Design Size: 97.5mm x 94.3mm (3.84" x 3.72) SEW format size: 97.5mm x 88.6mm (3.84" x 3.49") Stitch Count: 19,751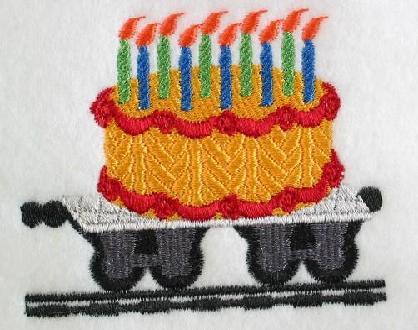 Cake Car
Design Size: 76.4mm x 63.2mm (3.01" x 2.49") Stitch Count: 12,182



Caboose
Design Size: 96.3mm x 80mm (3.79" x 3.15") Stitch Count: 15,927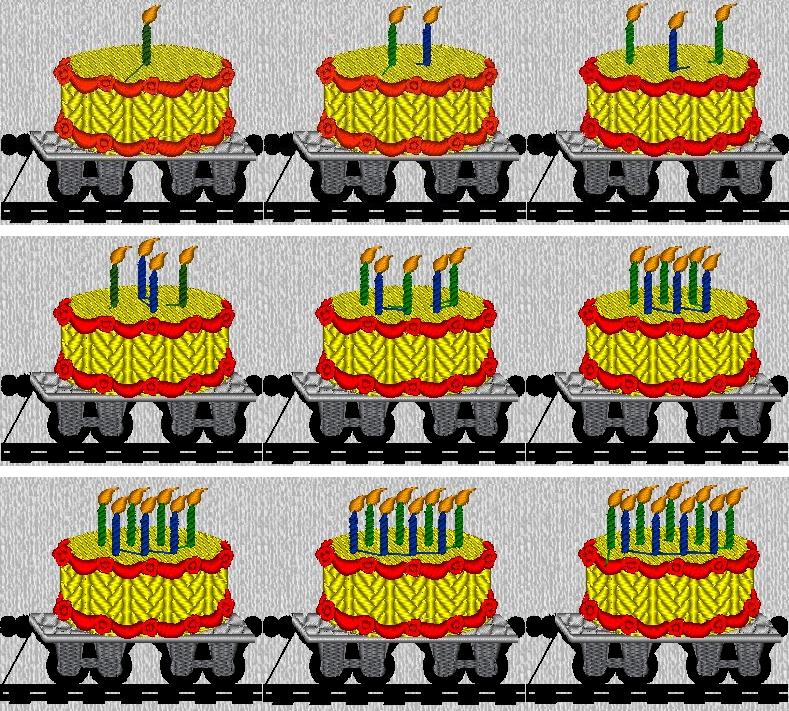 Candles 1-9
Design Size: Approx. 76.4mm x 63.2mm (3.01" x 2.56"or less) Stitch Count: 9864 up to 12,182 (Candles 1 - 9) There are 9 separate designs.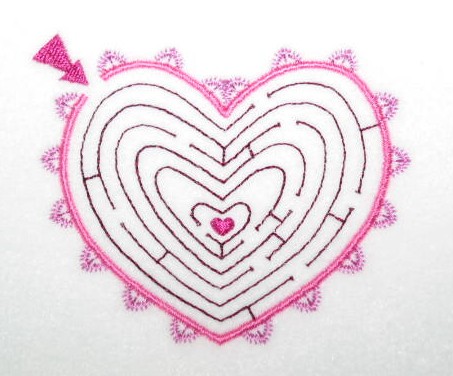 Open Maze
Design Size: 83.1mm x 70.2mm (3.27" x 2.76") Stitch Count: 3,745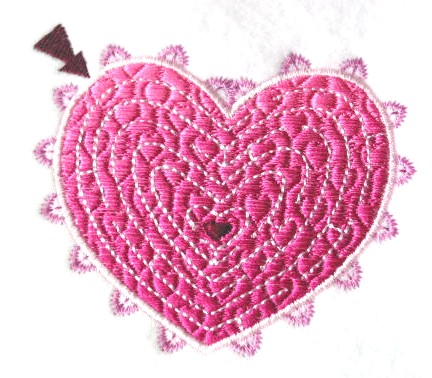 Filled Maze
Design Size: 83.10mm x 70.2mm (3.27" x 2.76") Stitch Count: 10,670



Both Hearts
$4.00
View Cart / Check Out
---
| Fourth Pair Another Crewel Border | Another Crewel Border | Wild Floral Vine | Blue Harmony | Aster Profusion | Garden Gate | Leaf Trellis | White Work | Neckline Designs | Geometric Designs | The Glenn Harris Design Giveaway | Victorian Circle | Circle of Winter | Circle of Fall | Circle of Summer | Circle Of Spring | Birds of B.C. | Paisley | Petite Designs | Borders | Crewel Frame | Corner Flower and Pods | Freestanding Lace | Special Occasions | Miscellaneous Designs | At the Seaside | South West Designs | Sports | Complimentary | Chinese Folk Set | Complimentary Letters |
---
| Return Home | Contact Us | Great Links | Free Downloads | Design Gallery | Project Pages | Gift Certificates | About Copyright |